This is a trademark brand name. If it doesn't have this trademark on it, it is not a Tamsen Fox original.
---
Tamsen Kealohamakua Fox

"I live an inspired life. The process of creating these works of art is what makes my heart sing. As I am in the zone, I feel like my soul is smiling. I can be working for hours and not notice anything else going on in my world. So I can truly say that making art is a full expression of my spirit. It delights me to move through what seems like a timeless journey. The creation is the JOY, and the finished piece has served its purpose for me. That's where your process begins. Hopefully, it touches something in you that triggers a response that will take you on a journey of your own. If you decide to purchase anything I create, it is my exquisite pleasure to honor you with a part of my heart and soul. ENJOY!!!"

~Tamsen Kealohamakua Fox

---
Fox In The Media
---
GALLERY



Hukilau


This is my newest creation (9/2018) depicting all Hawaiian fish on it embossed in copper. The background has local petroglyphs spanning the entire gourd etched into it. Embellished with puka shells, carved gourd fish, and coconut floresence on the rim with woodburned tapa designs. $1400

Hawaiian Time: A Legacy


This very large gourd is about 25" x 25" in size. It tells a story with symbols, shards, 3 kinds of sands the islands produce, and depicts petroglyphs, and a myriad of Hawaiian motifs. Many techniques are used including wood burning, inlay, painting, etching and engraving, and objects used are lava rock, ceramic, bone, green sand, black sand, and white sand, opihi shells, kukui nuts, copper, paper inlay, gourd cutouts, and clay. You can enlarge the bottom images by clicking on them. $4500
---
---
Monstera

---
Pinao (dragonfly) Dance


This is a huge gourd 25" x 25" and opens up so you can use it as a luminaria by putting a light inside. The lid has hundreds of holes in it to shine the light through. Or it can be used as a bowl for fruit or other things. The sky's the limit! The dragonflies are painted with metallic acrylic paint and have dichroic glass eyes. The bottom pics can be enlarged by mousing over them. $3000

---
---


One Paddle, two paddle...







In July 2014, selected artists were given a paddle to do their art on. The paddles were donated to a fundraiser for the Hōkūleʻa. This was my creation. It is my intention to offer this type of design or any other design to those who perhaps have retired paddles who want to make them mementos of their paddling experience by memorializing them in an artful way. I would be delighted to do that for you!

---
---
Billed Palm Bark Fish

These are palm bark fish cut from the frond bark of a Royal Palm tree. They are made to order and start at $150 (3ʻ) to around 6ʻ for $300.

---


Kiss A Fish





Kiss A Fish are little coconuts painted as fish. The eyes are Job's Tears found in the Nuuanu Stream on Oahu. They are $15 each. Contact me for a picture of current offerings.

---
---
Project Reforesting Koa Forest

I am honored to be a part of a major reforesting project happening in Hawai'i.
Jeff Dunster, Hawaiian Legacy Hardwoods, LLC CEO, has bestowed upon me the great honor of making the gourds which water the new Koa seedling trees. The Koa seedlings are being planted on a 1000 acre parcel of land on the back side of Mauna Kea on the Big Island of Hawai'i and other sites as they become available. What an incredible joy it is to me to be a part of this magnificent undertaking. Check out the website hawaiianlegacyhardwoods.com for your opportunity to help out! Plant a tree in your name or in someone else's name, and you get a certificate with the person's name dedication as well as the coordinates of the tree so you can Google Earth it and see how it's doing in the future. These gourds will carry the water to the site where you can plant your tree. You will wash your hands over your planted seedling, and the water will be poured over your hands to let your DNA wash into the little tree bonding you with it for eternity! It's a wonderful way to be a part of the reforesting effort in the islands. There is a lot of fascinating information on the website for you to glean.
---
Majestic Heliconia

---
Ulu Goddess
---
Hula Silhouette
---
Monstera Luminaria
---
Pawehe Gourd
---
Ulu Manoa
---
Aloha Spirit Boxes

---
I'iwi Lehua

Mangofest
---
Bamboo


Ammonite Fossil Vessel
---
Magical Menehune Wish PotsTM
Hawaiiana Ornaments
---
Hatband
---
Hawaiian Fish Papale Lei
---


---
Oil Lamp
---
Mahina's Gift
---
Mahina's Second
---
Hawaiian Mana Box
---
Laua'e Calabash
---
Monstera Coil
---
Miscellaneous
Talk Story
---
Petroglyph Luminaria
---
Pele, The Fire Goddess
---
---
Powered by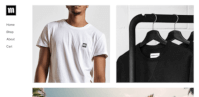 Create your own unique website with customizable templates.